"Double the Joy" VIRTUAL Auction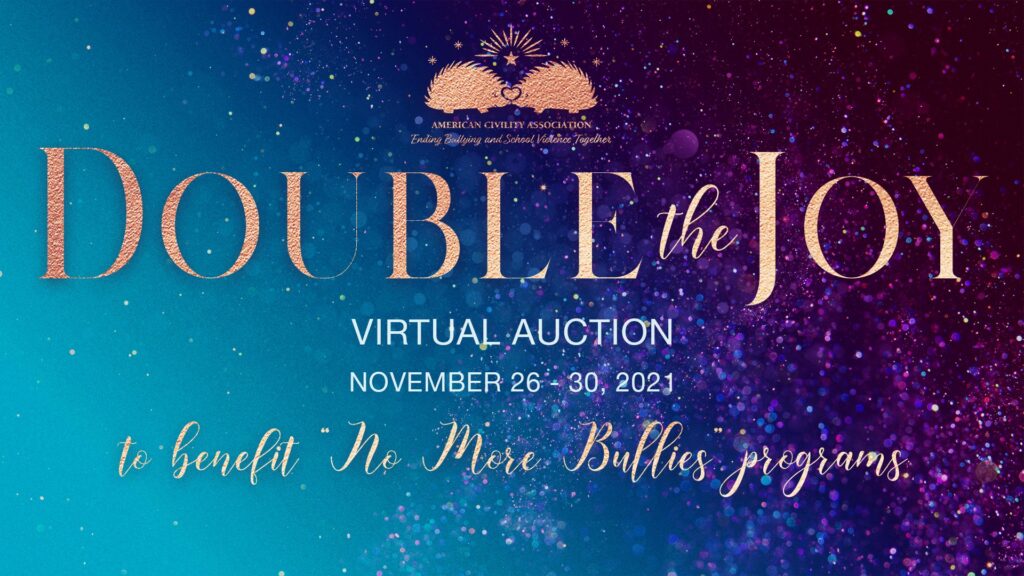 Holly Jolly VIRTUAL "PJ" Party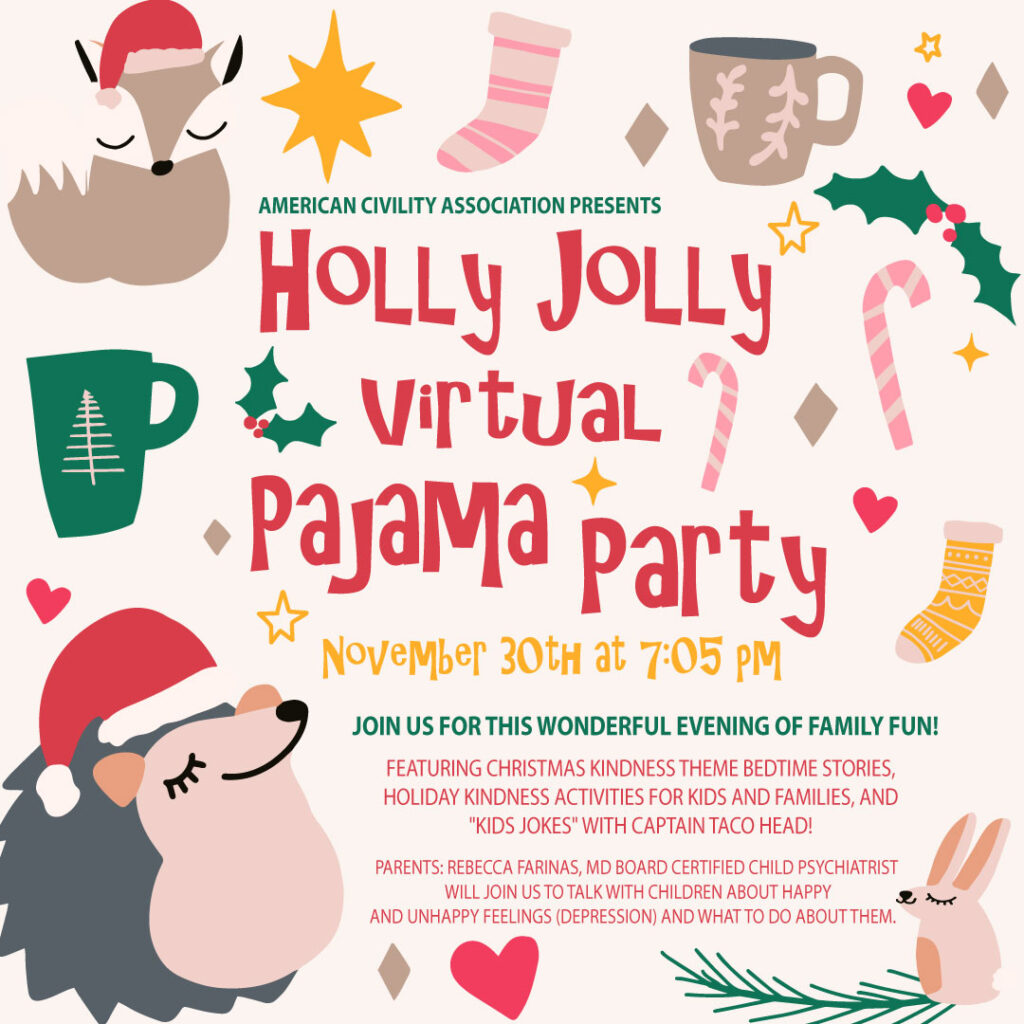 The Holly Jolly Virtual Pajama Party is a powerful event designed to entertain children with 3 wonderful winter-holiday bedtime stories, 3 family kindness crafts, holiday kids jokes with our ever-popular "kids' jokes" expert Captain Taco Head, plus, a fun game for kids and families to play to brighten the world around them. It's a super start to a wonderful holiday season for all the family.
PARENTS: This Holly Jolly Virtual Pajama Party includes a special visit from board-certified Child Psychiatrist, Rebecca Farinas, MD, and her furry friends who will talk with kids about feelings and what to do when unhappy feelings won't go away.
Plus, our hosts will share a gratitude game, and middle school girls will share the craft ideas.
Keeping kids safe and mentally healthy is a critical need as kids struggle to adjust to their changing world. Our mission includes equipping children and teens with positive mental health tools to end bullying and prevent violence including adolescent suicide.
We need your help and welcome donations of any amount $5 and up.
Our program outcomes are outstanding. You can support our mission with donations here and learn more by visiting us at americancivility.com.
Thank you.
Amy Barnett, President and the
American Civility Association, Board of Directors