DON'T MISS OUT!  BUY YOUR TICKETS NOW
Fabulous and Fun – Vacation Giveaways
Event: May 10, 2018 – 6:30 PM – 8:30 PM – San Jose Country Club
  Honoring Mary Baer – 2018 Kindness Hero of the Year
 Meet Kingsley – Student Kindness Hero 2018
SPACE IS LIMITED – BUY YOUR TICKETS NOW!!!
$45.00 per ticket includes event plus raffle entry for Historic Savannah Escape to THE MARSHALL HOUSE
For Additional Information Please Call:  904.612.5031
BENEFITS: Kindness Safety Programs to END VIOLENCE for SAFE AREA SCHOOLS  
SAFER LIVES FOR LOCAL CHILDREN AND YOUTH
"Your tickets, please…"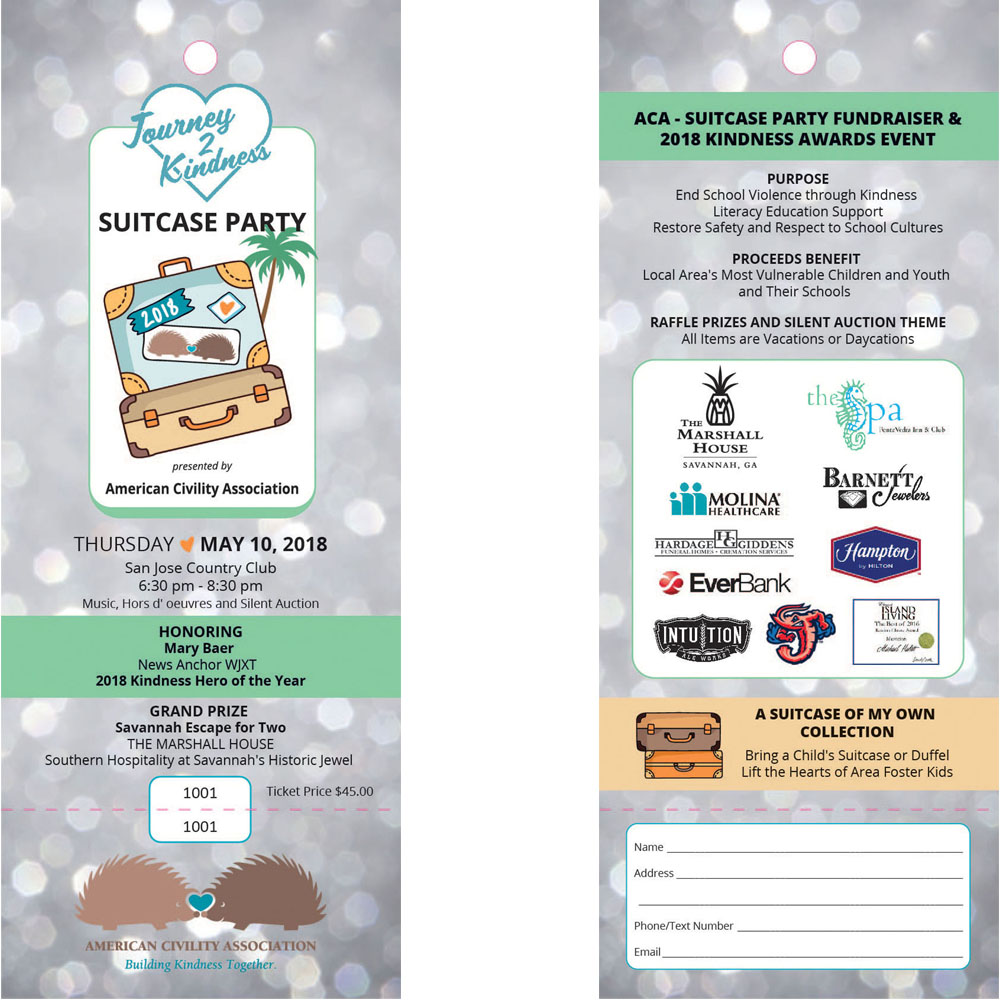 American Civility Association's journey2kindness, "Vacation Giveaways Suitcase Party" | San Jose Country Club, May 10, 2018, 6:30 PM
In case you cannot make it to our fantastic event and you would like to give a donation to our organization, please do so… it would be greatly appreciated.  Amy Barnett, American Civility Association.