Ladies and Gentlemen…  Michael Hulett
As a special guest artist from American Civility Association, we would like to introduce Michael Hulett… Michael, a Georgian, born and raised in Brunswick GA went to Glynn Academy, then Georgia Southern and finished off at the Art Institute.  Michael has made a name for himself, both regionally and nationally, playing with entertainers such as Cab Calloway, The Four Tops, The Savannah Jazz All-Stars and the Statesboro-Savannah Symphony Orchestra. He recently performed at the Las Vegas Hilton NV in the Elvis Presley Suite, J.W. Marriott in Palm Desert CA and the Shoreby Club in Cleveland OH.  Michael's repertoire includes classics like Frank Sinatra, Nat King Cole, all the Jazz classics. As stated, his mantra is 'from Nat King Cole to the Kings of Leon'.  Michael also writes and plays the modern C-Jazz like Kenny G, Gerald Albright and more. Also some of your old favorite R/B like My Girl, Sugar Pie Honey Bunch from some of the greats like Al Green, Bobby Darin and more.
Michael will be playing for American Civility Association's journey2kindness, "Vacation Giveaways Suitcase Party" at the San Jose Country Club, 7529 San Jose Blvd. Jacksonville, FL 32217, (904) 733-2020 on May 11, 2017 from 6:30 PM thru 8:30 PM.  Tickets are available online and at the door.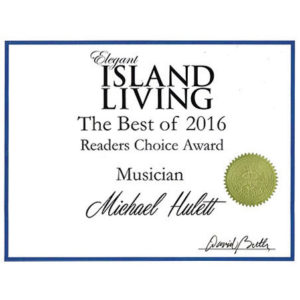 Michael Hulett
Michael Hulett Entertainment LLC  |  428 Albany St  |  Brunswick GA  31520
www.michaelhulett.com
Stacey Burkins – Realtor Associate
Coldwell Banker Vanguard Realty Inc  |  1226 San Jose Blvd Ste 730  |  Jacksonville FL  32223  |  904.262.9113


Britni Burkins – Exclusive Agent
Britni Burkins Insurance Agency  |  11516 San Jose Blvd Ste 4  |  Jacksonville FL  32223  |  904.777.9494