Event Details and $40.00 Ticket Sales
SUITCASE EVENT:
May 11, 2017
San Jose Country Club Jacksonville, FL 32207
6:30 PM – 8:30 PM
EVENT DESCRIPTION:
Journey2Kindness Suitcase Party is a fundraising event and awards event. It features Multiple Raffle Drawings with a Vacation and Daycation Theme. All proceeds will benefit at-risk children and youth in Northeast Florida and Southeast Georgia.
EVENT ATTIRE: COCKTAIL ATTIRE
EVENT MENU: HEAVY HORS D'OEUVRES Cash Bar
TICKET SALES: $40.00 per ticket includes entry to event and one entry in the Grand Prize Raffle.
MARK BRUNELL, 2017 KINDNESS HERO OF THE YEAR – former NFL Quarterback Jacksonville Jaguars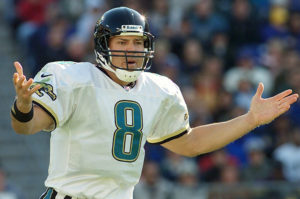 #Journey2Kindness is a 2017 yearlong Kindness Campaign to bring Kindness Literacy Education to NE Florida and SE Georgia kids, youth and those who guide them.
PARTIAL LIST SOME RAFFLE AND AUCTION PRIZES
Savannah Getaway Eliza Thompson House
Premier Boutique Hotel- Beach Front Condos Amelia Island Vacation
Daycation Packages: Day at the Baseball Park with Throw a Pitch
Amelia Backwater Fishing Excursion
Downton Abbey Experience
Free Day in Old St Augustine
Walk on the Wildside with Zoo Keeper
Intuitions Beer Tasting for 6 and Lessons from Beer Expert
Creative Grain Workshop for Two
Shag Dance Private Party Lessons
Kindness Rocks Party for Kids
Please help us build a kinder and safer community.
Contact :  amyb@americancivility.org
Call:  904-612-5031
Buy your tickets now…
American Civility Association's journey2kindness, "Vacation Giveaways Suitcase Party" | San Jose Country Club, May 11, 2017, 6:30 PM
In case you cannot make it to our fantastic event and you would like to give a donation to our organization, please do so… it would be greatly appreciated.  Amy Barnett, American Civility Association.